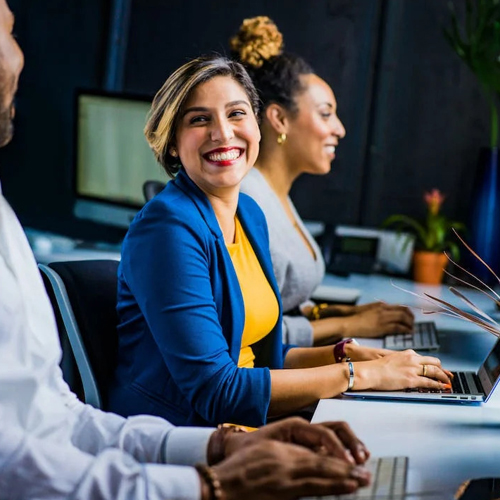 It's easy to see that the tech industry is thriving.

And no, it's not just about releasing the newest iPhones or developing novel software. It has become so pervasive over the world that it has also rapidly altered how individuals make a living. Every year, more and more people join the workforce via online or technological means.

As a result of the pandemic, now is an excellent moment to have a career related to tech and the internet. Companies of all sizes are always on the lookout for people who can help them better utilize data, secure sensitive information, and market to a wider audience via digital channels. The options are limitless, and the need is pressing.

In this article, let us take a look at these five online-based job options.

Social Media Manager

Ten years ago, there was no such thing as a company's social media manager, but now, it's a widespread and in-demand career opportunity. To keep followers of a brand interested, a social media manager's task is to communicate with them through engaging and interesting material. Analytic skills are also useful in this position, since social media managers often use patterns in data to guide their work. You would also have to keep up with trends and not fall off the radar. Every trending topic on social media is an opportunity for social media managers to build a good image and engage with customers, and this is true of almost all firms, regardless of how big or how small your following is.

SEO Specialist

An SEO specialist position is appealing if you enjoy quantitative analysis with a bit of open-mindedness and creativity. Your main job would be to have excellent content that gets your client to the top of search engine results. To improve the traffic of a company's website, they would need to enhance and optimize every bit of content, from articles to hyperlinking. You also not only need to have great written content, but also great video and image material. It may also sound tedious but even the file names, URLs, and every other aspect of every content need to be uniform and optimized to rank well in search engines.

Mobile Application Developer

There is a significant need for mobile app developers in the advent of smartphone usage. To put it simply, a great deal of your job would revolve around creating a mobile app that a company can use. Despite the growth in demand for this career, you would need strong analytical and programming chops because developing a user-friendly, one-of-a-kind app is not a simple task. The majority of your work will be comparable to that of a software engineer. Nonetheless, mobile app developers may get a lot of work these days since even tiny businesses are in need of apps on the go, especially after the pandemic.

Graphic Designer

One other option is to focus on graphic design. Most organizations cannot function without professionally developed graphics. They would need it for their website, social media postings, and marketing collateral, among many others. This is why most job hunters are looking for candidates who have adequate familiarity with Adobe Photoshop. But if you are not that skilled with the software, you should note that some businesses are content with simpler visuals designed with free online programs like PicMonkey or Canva. If you know your way around a computer, it shouldn't be hard to figure out how to utilize these programs and then look for work that requires them.

UX Designer

Managing the aesthetics of a website for optimal user satisfaction is at the heart of user experience design (UX). The whole process of UX design, from research and testing to design and execution, calls for a formidable blend of artistic and technical talent. This might be a good option for you if they're into programming, web developing, and art.
Do these career options sound promising for you? For tech-savvy individuals looking for a new job, IT Americano is hiring. If your business needs help with improving its data security or any other IT services, you can also get in touch with us now!