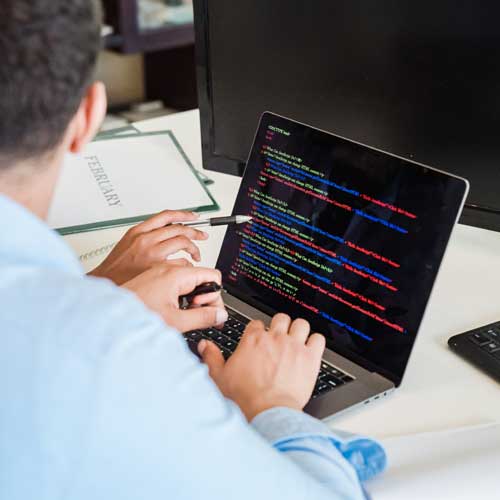 Everyone who decides to build a career in IT does so for their own unique reasons, whether they are fresh out of college or making a big career change. Nonetheless, anytime is the perfect time to get into IT. Despite everything that happened in the labor market due to the pandemic and economic problems, the IT industry continues to thrive. It pays well, has excellent benefits, and has several openings for new employees.

If you want to get into the IT sector, here are five suggestions to help you get started.
Do your research
IT is an ever-growing and ever-changing industry. Because of this, there are a wide variety of subfields within the realm of information technology. There are new jobs and positions in IT that did not exist a few years ago, and as companies drive towards more innovations, you can expect that more opportunities will come. By learning more about the many job titles and responsibilities out there, you may determine which ones could be a suitable match for your experience, interests, and professional aspirations.
Learn coding
Due to its widespread usage and relative simplicity to pick up without any complicated instruction, HTML is often the first programming language that beginners tackle. However, that won't be enough. You can also benefit from taking the time to learn JavaScript, Java, C++, Python, or Ruby. These languages are more complex and can need more time to study. But the good news is learning opportunities are everywhere. The availability of online courses and tutorials has democratized access to knowledge about standard programming languages and practices.
Try freelancing
In the IT industry, freelancing may be a great way to get your foot in the door once you've honed your relevant skills and expanded your professional network. Working as a freelancer is a great method to get into the IT industry since it provides you with practical experience while earning money. Use this time wisely and see all this effort as a chance to better yourself.
Build connections
Nowadays, we can't deny that there are companies that prefer to fill positions with people who come highly recommended rather than by interviewing a large number of unrelated candidates. Because of this, try to reach out to anybody you know with ties to the IT industry. Make use of social media, emails, messaging apps, or any other platforms to get in touch with these people. Putting yourself out there through your network may yield unexpected results. The perfect contact may put you miles ahead of the pack and give you a lifelong interest in your field.
Use your other skills
IT is not only about knowing about computers. Your other skills are also important, so you should think on how it will help you advance in your chosen IT field. For instance, it would be a great advantage if you can think outside the box when addressing problems or have strong writing and communication abilities. A more sophisticated grasp of logic and an original perspective on problems is also helpful. Making your other skills seem like a selling point can help you get noticed among applicants who have just tech or computer expertise.
For tech-savvy individuals looking for a promising career, IT Americano is hiring! And if your business needs help with software consultancy or any other IT services, you can also get in touch with us now.